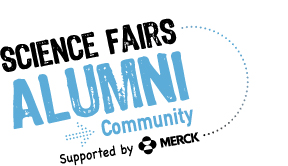 The Réseau Technoscience has been working since 2017 on a new project of "Youth Ambassadors".
This project involves matching members of the Merck Science Fair Alumni Community with schools to support teachers and students in participating in the Science Fair!
We are currently recruiting alumni from secondary schools, colleges, universities, researchers, professionals in science, engineering and mathematics.
The mandate of the ambassador is to transmit his passion, but also to lead the students to conceive an idea, to concretize it in a project and to structure all the stages of its realization.
Do you want to get involved? We offer teachers one-day or multi-week support as well as support in organizing a local final.
The twinnings are made according to the demands of the teachers, the availability of the ambassadors and of course the location of the schools. Ambassadors will receive training, a guide and several tools to support them!
For more information or to show your interest, contact the Réseau Technoscience  or the member organization in your area!
Join us and dare science!