Are you ready to dare science?
Jump in the adventure of the Hydro-Québec Science Fair now!
A science and technology competition open to all young people aged 6 to 20
A project that you can do alone or in a team of two
A one-of-a-kind way for you to learn more about science outside the classroom, choosing your own subject to explore
Experimentation, Design or Study projects in seven specific scientific fields
More than just a science competition: it's also a way to forge links with experienced professional scientists, audiences that want to get to know your, and young people from all over Québec who want to get the most out of the event
But above all, a unique life experience like nothing you've ever seen in science!
---

Lorsqu'on vous dit: ­« C'est impossible, ça n'a jamais été fait! » Répondez: « Tant mieux, ce sera moi le premier! Osez la science! »
Gabriel Dayan, winner of Hydro-Québec First Prize, Québec final 2018
---
Discover the Science Fair Rock
(Lyrics: Francis Gélinas, music: Val Salva)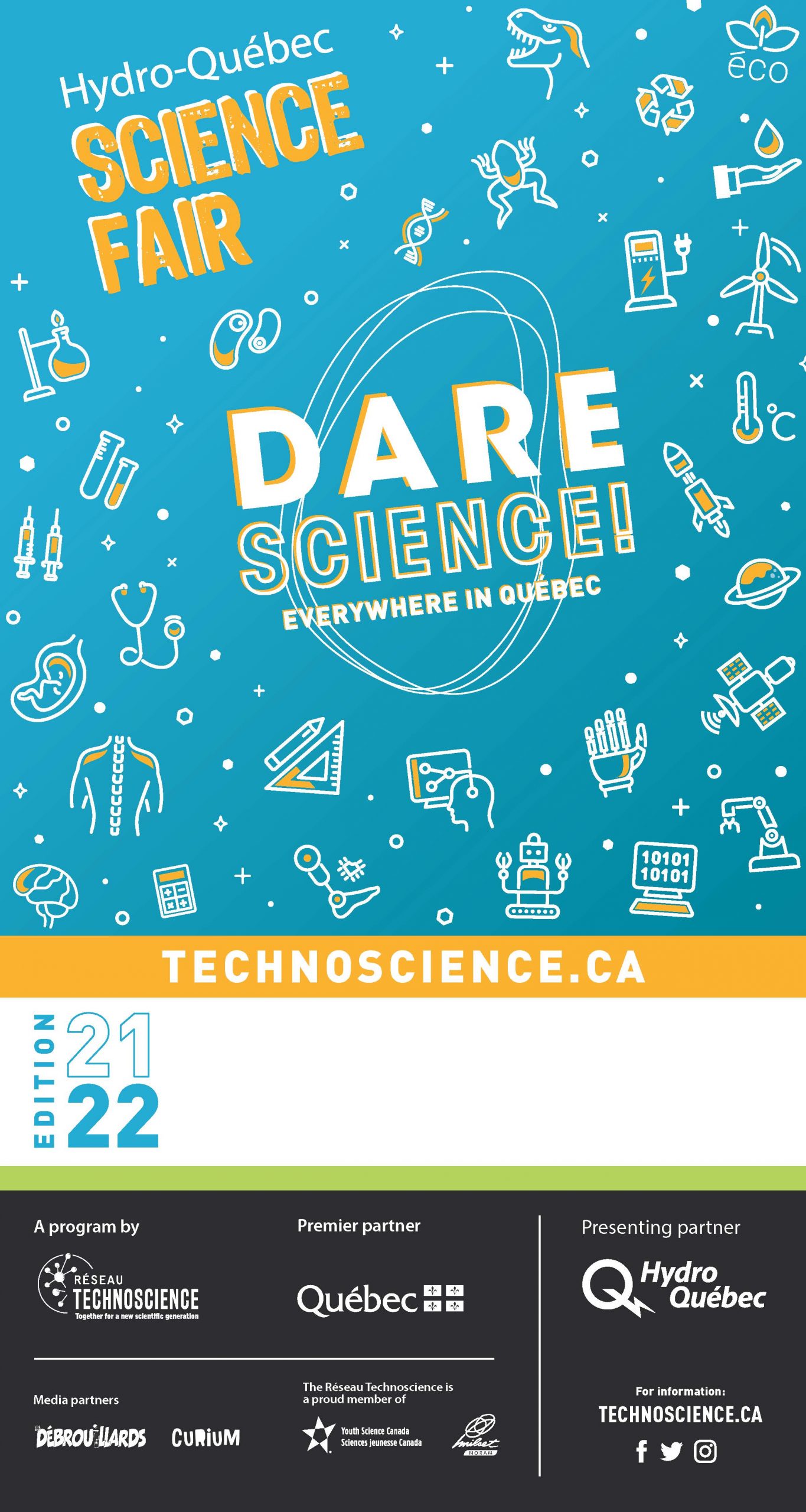 If you want to download the official 2021-2022 Hydro-Quebec Science Fair poster in PDF format, please do so by clicking here.